01/30/2019:

The Peoples State Bank Announces New President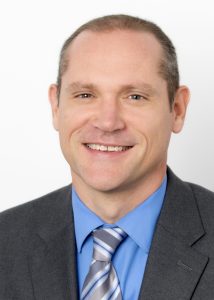 The Board of Directors of The Peoples State Bank is pleased to announce that Johnny Lindsey has been named the bank's President effective January 1, 2019.
Lindsey, 48, has been with The Peoples State Bank for nearly 20 years, serving as the bank's executive vice president since 2005.
"I am excited for the opportunity to continue to meet the needs of our friends and neighbors as the only family-owned, local bank in the communities that we serve," said Lindsey.
He succeeds Lon Stevens, 67, who served as President for the last 13 years. Stevens will continue to serve in a vital role with the bank as a senior vice president and senior loan officer as he transitions toward retirement.
Gary Brinley, 56, the bank's chief financial officer, will also assume the executive vice president role. Brinley has been CFO of the bank since 1997.
As the only locally based community bank in Monroe County, The Peoples State Bank has a 115-year tradition of serving families and businesses through its 10 branch locations in South Central Indiana and a new loan production office in Noblesville. The bank, which was founded in 1904, has $287 million in assets at the end of 2018 and a dedicated staff of over 100 employees.
"I am very proud to lead a group of so many incredibly talented and dedicated people that make up our bank. While the bank itself may own buildings and vaults and computers, it is our people who are truly what defines us as a bank. It is our team who represent us so well in our communities, and makes the bank a great place to work," stated Lindsey.
Lindsey continues the legacy of family ownership and operation as president of the bank. He is following in the steps of his father-in-law, James Chesney, who acquired the bank and was bank president from 1977-2005.
In addition to traditional banking services, The Peoples State Bank offers a variety of real estate, consumer, and commercial lending options. The bank is focused on continuing to provide the products and technology that its customers need while maintaining its focus on long-term customer relationships.