Mortgage Loan Officers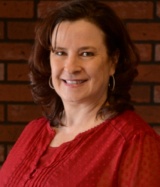 Martina Chance
VP, Mortgage Loan Manager
Martina has been in the mortgage loan business in this community for 30 years; she started out as a receptionist in 1984 and over the years worked her way up to processing, closing, originating and now is the manager of a successful mortgage division at The Peoples State Bank. Martina takes pride in her work and enjoys working with customers in finding the best mortgage home loan for their needs.
Martina is on the board and very involved with Pets Alive Spay and Neuter Clinic, a non-for-profit organization to end the over-population of cats and dogs. Martina and her husband John live on the North side of Bloomington with their two dogs, Shadowbug and Jack.
NMLS#637692
200 E Kirkwood Ave
Bloomington, IN 47408
812-323-3221 office
812-323-3219 fax
Contact
|
Apply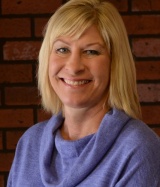 Shelli Washel
Mortgage Loan Originator
Shelli is in her 13th year as a mortgage loan originator at The Peoples State Bank. During her tenure with the bank, Shelli has strived to provide the best customer service possible for individuals and family looking to purchase or refinance their home. Shelli is active with the BBOR, MCBA and SCIMBA organizations.
Shelli graduated from The University of Iowa with a Bachelors of Arts Degree in Communications. In 1993, she moved to Bloomington, Indiana, to serve as the Associate Media Relations Director in the athletic department at Indiana University. Shelli enjoys attending IU Athletic events, playing golf, spending time with her son Brady and traveling.
NMLS#783952
200 E. Kirkwood
Bloomington, IN 47408
Phone: (812) 323-3221
Fax: (812) 323-3219
Contact
|
Apply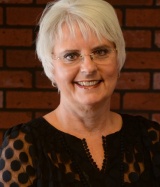 Debbie Peters
Mortgage Loan Originator
Debbie began her Mortgage Loan Originator career with The Peoples State Bank in 2005. Debbie has vast experience with Real Estate Sales, Title Insurance, and Closings. Having knowledge of all sides of the loan transaction is a valuable asset that she possesses. Debbie has served in several capacities over the years with the Bloomington Board of Realtors, South Central Indiana Mortgage Bankers, and is a member of the Building Association of South Central Indiana. Debbie prides herself in providing excellent customer service to all customers seeking mortgage services.
NMLS#783948
200 E Kirkwood Ave
Bloomington, IN 47408
812-323-3223 office
812-323-3219 fax
Contact
|
Apply
Brenda Badger
Mortgage Loan Originator
Brenda has been a part of the banking industry since 1975. She began her career in the Bookkeeping Department and quickly moved to the Loan Department as a processor. During her 41 years of banking she has managed support staff for a Loan Department, support staff in a Trust Department, was a Compliance Officer, an Internal Auditor and a Branch Manager and Consumer Lender. She has been a member of The Peoples State Bank family since 2002. She started as an Assistant to the Senior Lender at the Kirkwood Branch and worked in a loan support position for about 4 years. For the past 10 years she has been the Branch Manager/Consumer Lender of The Peoples State Bank Nashville Branch.
Brenda is a lifelong resident of Brown County. She has served on numerous boards and committees over the years. The community has always been very near and dear to her heart. Brenda currently serves on the Finance Committee for the Brown County Community Foundation, is involved with the Brown County Chamber of Commerce and is on the Board for the Brown County 4-H Livestock Auction.
NMLS#785450
41 S. Hawthorne Dr.
Nashville , IN 47448
Phone: (812) 988-6633
Fax: (812) 988-5550
Contact Me
|
Apply